Pediatric Pelvic Floor Problems
Is your child avoiding sleepovers or playing on the playground because of problems that both of you thought would be over by now? - It isn't their fault and there is help! They can gain control and get back to a typical, fun childhood!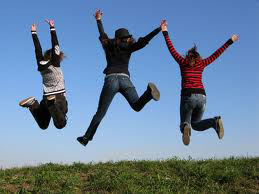 Get HelpWe know it's not easy to talk about and it may seem hard to find help. Sandhills Physical Therapy can help you and your child with issues that are a result from:
Bedwetting
Urinary or fecal Incontinence
Constipation
Urgency and frequent voiding
Painful voiding
Putting you back in Control
Pelvic floor muscles can be trained to function correctly just like some children that need help learning to say the "S" sound correctly. The professionals at Sandhills Physical Therapy will create an individualized therapy plan in collaboration with you and your physician. We will help you learn more about your child's condition and create an action plan to address your concerns.
Enhanced strength, better control, increased function and a good night's sleep – The specialist at Sandhills Physical Therapy will help your child discover more confidence, pride and independence.
Something you can do to help
Call today to learn more about Physical Therapy for your child's unique concerns or to schedule an appointment with one of our specialized Physical Therapists.